Reliability, ease of use, speed and efficiency – Visual Weather can provide all the essentials that aviation meteorology requires. The tools remove all the difficulties that you may encounter in issuing of aviation products: keeping track of TAF amendments, easy graphical creation of SIGMETs and much more.
Instant display of any aviation-related data
All flight related data can displayed instantly, for any selected area: wind and temperature forecasts for upper levels, SIGWX generated from BUFR, graphical presentation of SIGMETs, route-cross sections for clicked flight routes.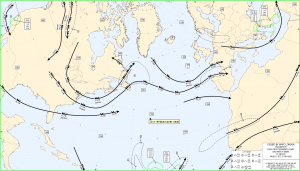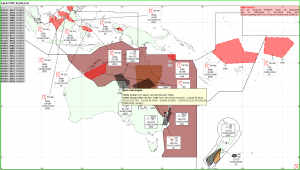 Aviation Forecasting Workflow
Create a list of regular tasks based on forecaster roles: the issuing of TAFs or TAF amendments, activating the drawing of SIGWX charts, issuing of briefings will be clearly scheduled and available with a single click.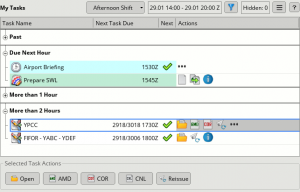 Automated flight briefing
Flight folders containing the METARs, TAFs, warnings and weather charts can be generated automatically: the data will be selected based on the flight route and departure time. Folders can be viewed, printed, e-mailed or archived: both manually and automatically.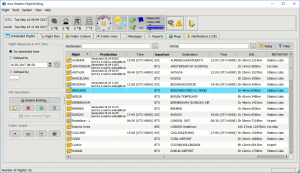 TAF editing
TAF editing is easy and reliable thanks to automatic syntax checks, display of METAR and forecast guidance, options to import values from previous TAFs, automatic tracking of revisions, and options for immediate or scheduled issuing.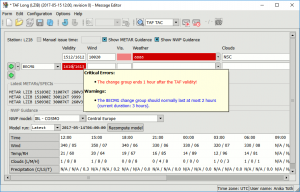 Aerodrome Warnings based on TAF
Re-use the expertise you put into creating the TAF and derive the aerodrome warnings from your TAFs: if the TAF contains a forecast of dangerous weather, Visual Weather will automatically generate a suggested AD WRNG that can be issued with a single click.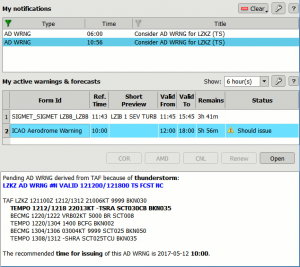 TAF monitoring
Get an instant notification about the difference in TAF forecast and the latest METAR observation so that you can issue a TAF amendment without delay.


TAF long-term evaluation
Generate the files with long-term statistical verification of the TAF forecast quality based on ICAO Annex 3 criteria.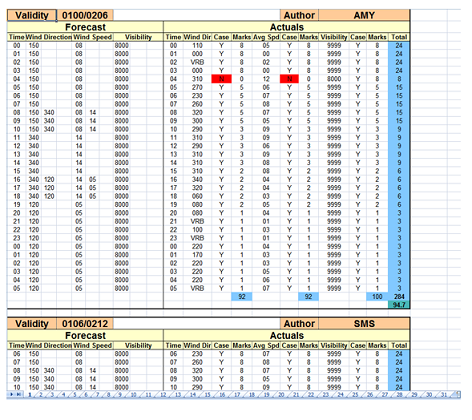 Graphical issuing of SIGMET and AIRMET
SIGMETs and AIRMETs can be created graphically by simple clicking of the border points and then automatically converted to text version. This removes the tedious task of manually typing coordinates and also helps to avoid syntax mistakes in the issued messages.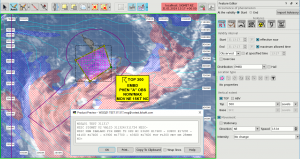 Drawing significant weather charts
Easy to use drawing tool will help you create your significant weather charts with clouds, jet streams, turbulence areas, etc. Any of your meteorological data can be used as a background during drawing, so no more looking at different system and trying to draw the objects at the right place.